People are Talking
"As soon as we heard about FAR, we jumped at the chance to make our public buildings FAR Accessible. The positive feedback has been tremendous, and we look forward to expanding the service to more city-owned facilities this year."

- Catherine Lee, City of Decatur, Georgia
"We have been utilizing FAR Vision for over one year and have received fantastic feedback from guests that had utilized the system. When I talked to these guests they mentioned that they were more comfortable coming to my restaurant because of FAR. I would recommend FAR to any business as it has had a positive impact on my guests and my business."

– Thomas Kuhn, GM, Taco Mac Restaurants
"The Earle Baum Center of the Blind has been using the FAR Beacons for the past 2+ years. Initially we placed 10 beacons around our campus to aid the visually impaired students that we serve. We have a mile-long trail that winds through vernal ponds & endangered vegetation. We have added 5 beacons to various locations along the trail."

– Jeff Harrington, Earle Baum Center
"We pride ourselves on being a restaurant offering great food and craft beers with a comfortable neighborhood feel. We became FAR Accessible to ensure that all of our customers are able to be independent and have the same inviting experience with each visit. I would highly recommend other restaurants become FAR Accessible."

– Ryan Ferrara, Owner, Westside Pizzeria
"FAR Vision is what I imagine a sighted person gets to experience when they are walking down the street and gazing in windows. FAR is the closest thing to window shopping for the blind I can think of, not only informing of the beacons you pass, but also offering options to know what a particular business specializes in. FAR is the next step towards independence."

- Scott C., FAR Vision User
"As a blind person who has done extensive research in wayfinding for people with limited vision, the FAR Vision system is a bold statement in solving one of the most pressing of navigation issues."

- Vincent M., FAR Vision and FAR Personal User
"The FAR Personal Beacon helps me get back to where I need to be. It goes above my door at my hotel on travels and brings me comfort to know the beacon is there to help me find the right door with ease. Thanks FAR!"

- Ben F., FAR Vision and Personal User
What We Do
Foresight Augmented Reality (FAR) brings a voice to the physical world for those who are blind or visually impaired. We do this by creating Smart Cities using the combination of our FAR Vision Smartphone app, Bluetooth beacons, and our backend systems.
The FAR solution is like nothing else on the market. It provides a life changing service for the blind and visually impaired community. By providing solutions that give business customers higher ROI, more establishments will become FAR Accessible and in return provide greater support for the blind and visually impaired. This creative combination of social responsibility and revenue generation sets FAR apart from any others.
Our Products
With our expertise in beacon technology, we have an ever increasing range of products and services to build the next generation of Smart Cities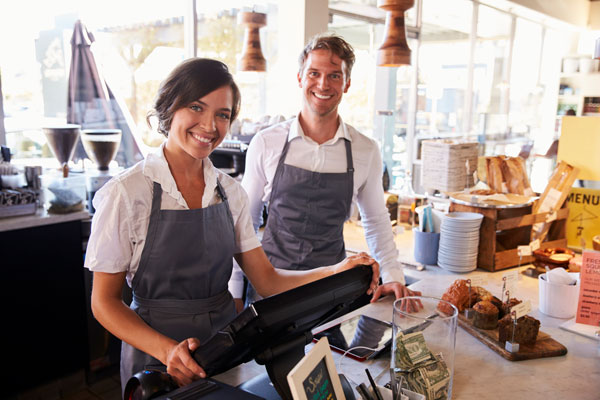 FAR Business
Open your business to the underserved 7.3 million visually impaired shoppers in the USA. FAR Business utilizes low cost FAR Business beacons to achieve compliance beyond ADA reducing the risk of lawsuits while bringing in more clientele.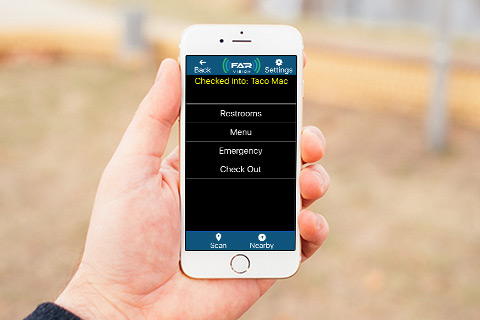 FAR Personal
Visually impaired and blind individuals can purchase their own FAR Personal beacons for use in locations that are not FAR Accessible. FAR Personal beacons can be used for marking locations to ease finding them at a later time. Great uses include hotel room doors, dinner tables, lounge chairs, or even mark locations around your house. The uses are endless.
Sponsor a Business
Do you know of a business that would be a perfect FAR accessible location? Provide us some information and we'll follow up with the business about how to get started!
Sponsor a Business
Thanks! We'll be in contact soon!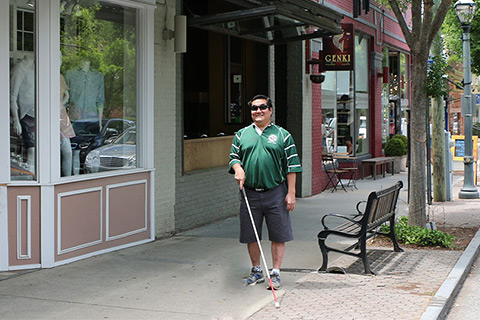 FAR Locations
We're excited about our growing list of FAR Communities. There are currently FAR Accessible locations in six US States (CA, CO, GA, MI, NC, TX) and Washington DC, as well as London and Liverpool, England.
Please check the Nearby feature in the FAR Vision app for the locations nearest you!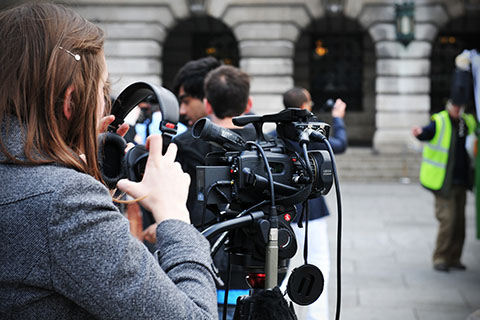 In the News
Get the latest news and media coverage along with new product and event announcements.
In The News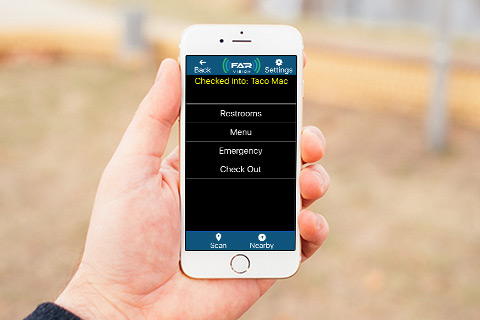 See It in Action
Learn more about how the FAR Vision app enables greater independence for the blind and visually impaired.