Meet Chris Webb
CoFounder & CEO
Chris has been developing cutting edge technology for almost 30 years. After graduating with a Bachelor of Engineering degree from Vanderbilt University in 1990, Chris worked with radio paging technology utilized by multiple federal government agencies including equipment that flew with Air Force One to support the president.
In the late 1998, Chris founded one of the first unified messaging telecommunications companies, NoticeNow.com. In 2000, NoticeNow.com applied and was accepted into the prestigious Atlanta Technology Development Center (ATDC) at Georgia Tech. In 2001, NoticeNow.com was acquired by the Rare Medium Group in New York (formerly NASDAQ: RRRR). With Chris' technology leadership, NoticeNow.com grew to over 30 engineers creating new and exciting technologies.
In 2003, Chris founded another unified communications company, Unified Arts, focused on creating a more advanced custom cloud hosted telecommunications solution. Chris developed a completely customizable hosted telecommunications platform that allowed the system to meet the needs of any communications requirements. This technology was put to the test when the company bid on a contract with the State of Georgia to provide them with all their voicemail and fax needs. Unified Arts winning bid beat much larger companies, such as Bellsouth and Sprint, and provides essential telecommuncations services to the State of Georgia to this day.
After selling his equity in Unified Arts, Chris developed a new passion to help the visually impaired and blind lead more independent lives through the use of technology. Chris developed the concept and founded his new company, Foresight Augmented Reality. With Foresight Augmented Reality, Chris is continuing his successful "all-in" approach to building a strong business that will be successful for his customers, employees, and investors.
Chris lives near downtown Atlanta with his wife and 2 children. He loves having the ability to bike to the office and enjoys all the perks of living intown.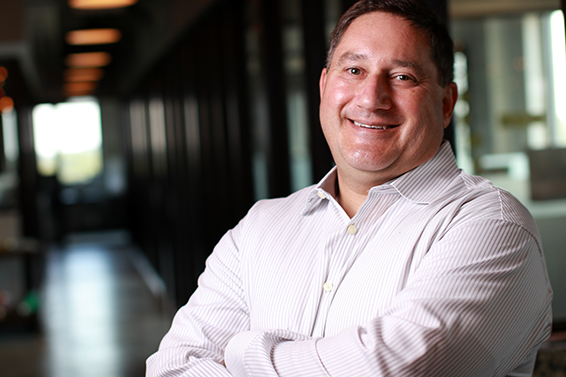 Thanks! We'll be in contact soon!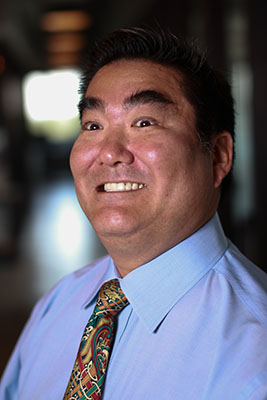 Meet David Furukawa
CoFounder & Chief Experience Officer
Diagnosed with Retinitis Pigmentosa at age 23, David did not let this obstacle prevent him from pursuing his career in medicine. Graduating from the Medical College of Georgia in 1994, he became nationally certified as a Physician Assistant, and began his professional life as a member of the provider staff at Kaiser Permanente in Internal Medicine. Overseeing a patient panel of over 1000 patients, he honed his skills in diagnostics, and treatment protocols.
However, as his vision declined from the retinal degeneration, he received training in Vocational rehabilitation services which included orientation and mobility, and adaptive technologies. While in training, he was offered a position as department lead physician assistant at the Emory Eye Center. The partnership proved to be invaluable, as he was able to act as the bridge between doctor and patient. This atmosphere introduced him to an extremely diverse world of networks in all sectors of the Ophthalmology/low vision/rehab worlds.
End stages of vision loss forced early retirement in 2013, but a tragic accident in which his guide dog, Simon Peter, sacrificed himself to save David and his 4 year old son from a car that ran a stop sign acted as a pivotal event in his life. David, along with close friend Chris Webb, formed the company Foresight Augmented Reality as a means to improve safety, boost self confidence and independence and enrich the environment through augmented orientation information.
David's accomplishments include a B.S. in Zoology , Past President of the Japanese American Citizens League, a Board of Trustee for the Foundation Fighting Blindness, and the Center for the Visually Impaired, and was the Chair of the 2010 Atlanta Vision Walk.
He is an avid outdoorsman, having helped found the Georgia Blind Adventurers, and has participated in the National Ski for Light program.
Meet Tanner Gers
Director of Business Development
As Director of Business Development for Foresight Augmented Reality, Tanner helps organizations provide enjoyably seamless on-site navigation and orientation experiences and uses his unique ability to communicate technical concepts in relatable terms people understand.
Tanner knows the difference between accessibility and usability, why ADA, WCAG, and 508 compliance matters, and is passionate about the standards of physical accessibility conformance being elevated and achieved through technological solutions.
Tanner holds a BA in Communications from University of Arizona, MBA from Louisiana State University at Shreveport, CPACC from International Association of Accessibility Professionals and is a SME with 5 years of accessibility experience serving in business development, sales and leadership roles.
Tanner is also a 2011 Para Pan American gold medalist, 2012 US Paralympian in track and field, 2013 World Championship team member, 2015 and 2016 national champion in track cycling, and 3-time MVP and 6-time All-Star for the National Beep Baseball Association.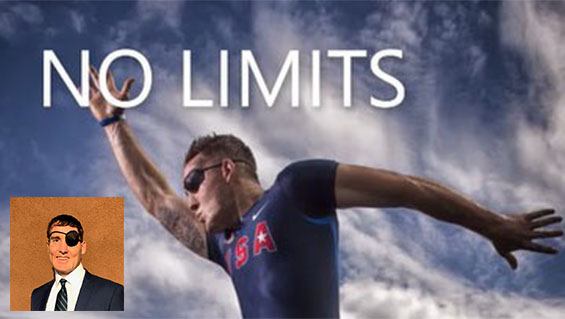 Strategic Partners
Foresight Augmented Reality is partnering with dynamic companies and non-profit organizations to help expand the FAR footprint.
Passio Technologies
Our most recent partnership is with Passio Technologies. Passio Technologies is a leader in Passenger Intelligence and Vehicle Tracking Systems. Through Passio, FAR will be able to access their base of 70+ transportation systems.
With this new partnership, we have deployed the FAR system on two of Passio's clients. In late 2019 we deployed our technology on the Georgia Tech Trolley system, and in June of 2020, we began installing our system on the bus system in Concord, North Carolina. These two deployments will lead the way in demonstrating what accessible transportation can be and bring many more accessible systems around the country.
Viable Independence
Viable Independence was founded by Computer Industry Hall of Fame member Dennis Hayes who created the industry standard Hayes Modem and Hayes Command Set in the late 1970s that all external modems used. Dennis has Retinitus Pigmentosa and formed Viable Independence to help spread the adaptation of accessible technology.
Our first deployement with Viable Independence is at the South Carolina School for the Deaf and Blind. At the school, we have our FAR System deployed around campus to help the students transition between buildings on the winding paths.